Q: We just got a Palo Firewall. Would like to know how to configure Authentication Profile.
Chicagotech.net: Here are the steps by steps with screenshots.
After login paloalto, navigate to Device>Authentication Profile.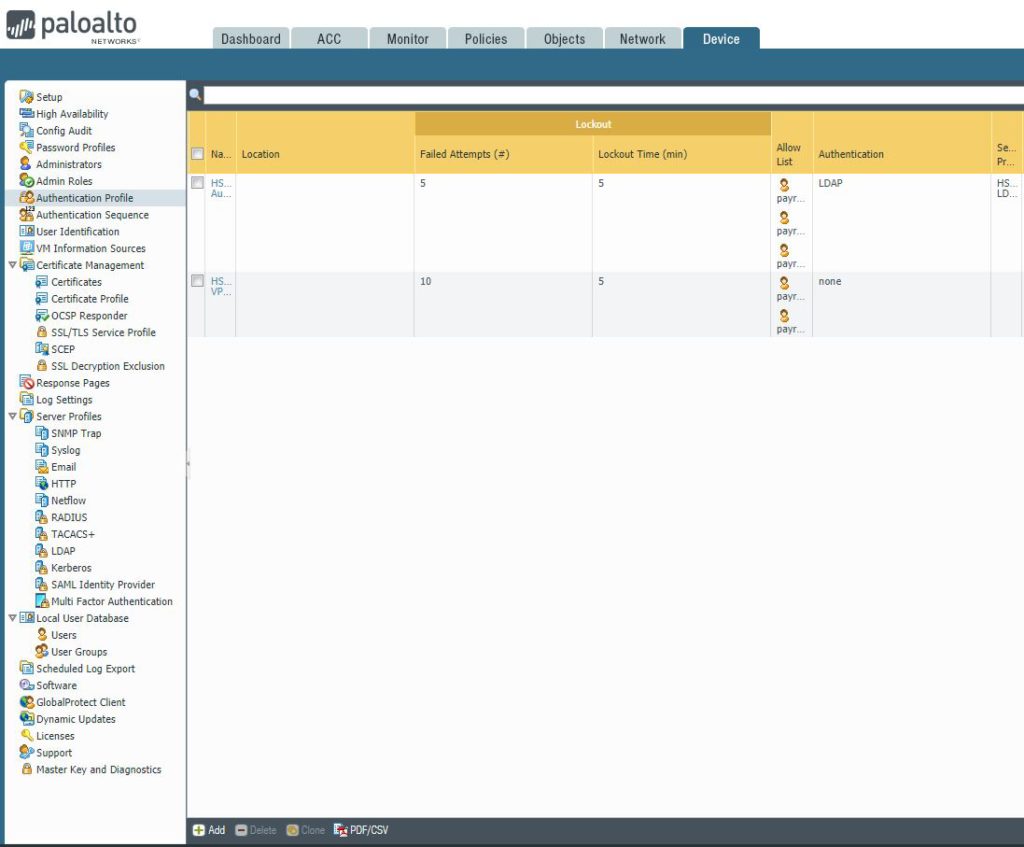 2. In Authentication page, enter Type, Server Profile, User Domain, Username Modifier.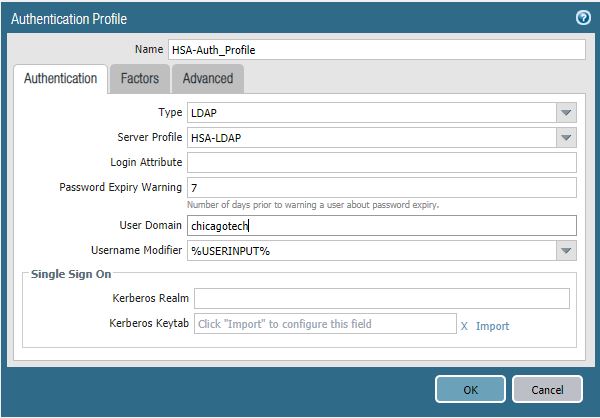 3. Click Advanced. Add Allow List, for example Chicagotech\admin.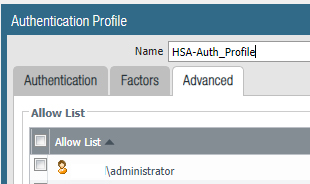 4. Go to Device>User Identification. Add group as shown below screenshots.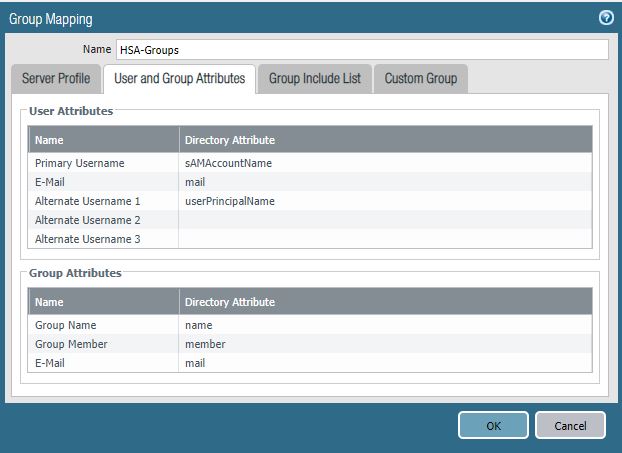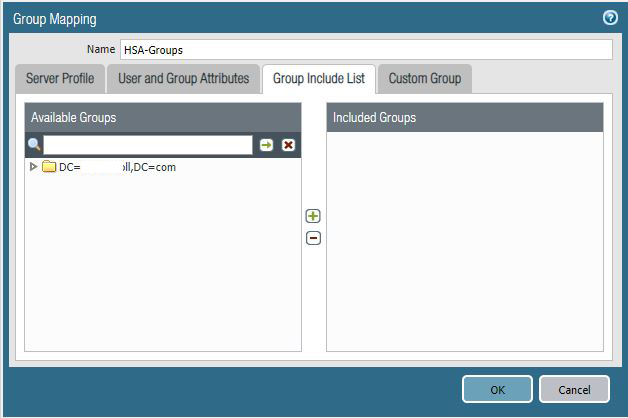 5. Go to Device>Server Profile>LDAP. Configure it as shown below screenshots.