How to enable VM Auto Startup in VMware ESX
1. Launch the vCenter Client.
2. Click on the Configuration tab of the ESX Server and click on Virtual Machine Startup/Shutdown. <![if !vml]>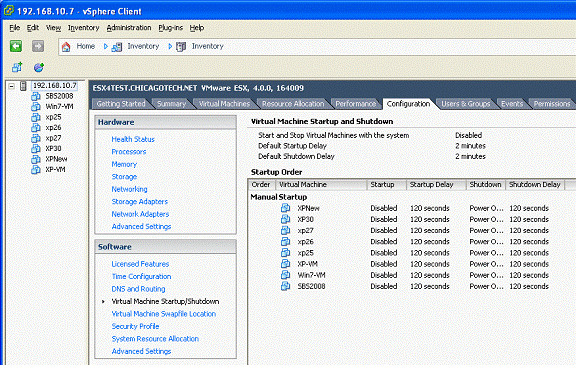 <![endif]>
3. By default Startup is disabled. To enable it, click on "Properties…" on the far upper right of the window.
4. In Virtual Machine Startup and Shutdown windows, check Allow virtual machines start and stop automatically with the system.
5. Select the Guest OS you'd like to enable, and then click "Move Up" until it moves into "Automatic startup" title as shown.
<![if !vml]>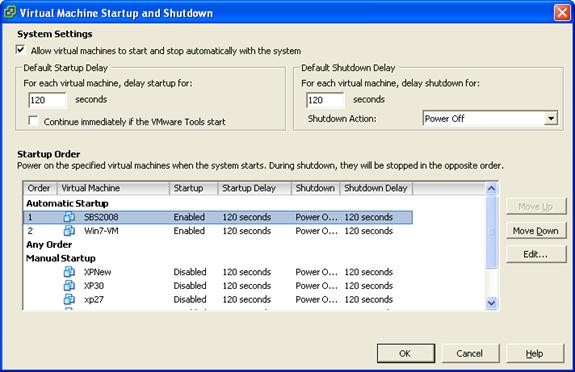 <![endif]>
Post your questions, comments, feedbacks and suggestions
Related Topics